Convenience stores in Japan are very unique, and considered an integral part of Japanese society. Visitors to Japan will be surprised by the wide variety of goods and services they offer, not to mention how abundant they are. Convenience chains will be competing against others for dominance, and you will often see them lining side by side, or facing each other across the street. Bento, snacks, and drinks are popular options. You can also purchase food that they only sell at convenience stores. Many food manufacturers promote their products through convenience stores, and you may find ice cream or even a Kit Kat bar with special flavors that you won't find else where.
If you have a membership card, you can earn points for each purchase and redeem them on the next purchase. These membership cards can also be used at other affiliated supermarkets, restaurants, online shopping malls, etc. We will explain these later on.
And as of July 2020, all retailers are required to charge you for any shopping bags. They will charge you several yen for each bag, and we recommend you to bring your own. In this article, we will introduce you to some services you can use besides purchasing everyday goods.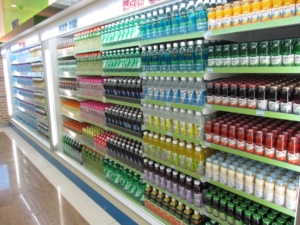 Takkyubin delivery services
If you ever sent a package to your relatives or friends living in Japan, we're sure you might have used the takkyubin delivery services. You can send packages from your local convenience store as well. Just remember to have the items packed and ready to ship. Just ask the clerk if they have a delivery bill to fill out. After you pay them the fee, they will take your package and give you a copy of the delivery bill. But keep in mind that not all convenience stores have these services so it's best to ask.
ATM
If you want to withdraw or wire money, there's no need to go to a bank. Convenience stores nowadays have ATM machines near the entrance. Depending on what local bank you use, you can withdraw money without paying for any service fees. They usual offer ATM services for conventional and online banks.
Tickets
You can purchase movie and concert tickets with their state-of-the-art vending machines. You can also buy museum tickets and admission to certain festivities. All you need to do is follow the directions on the screen and print out a voucher for the desired ticket. When you are issued a voucher, show it to the clerk and he/she will print out the actual ticket upon payment. However, these services are only provided in Japanese, and it would be helpful if you could learn the language or ask a Japanese friend to accompany you.
Paying bills
Want to pay for your utilities or your residential tax? No problem. Why bother going to your city hall or bank to pay for these when you can do so at your local convenience store?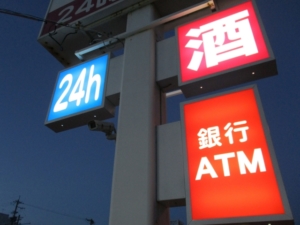 Membership card
People often use membership cards to earn points towards their future purchases. These points can also be used as money. Here are some of the services they provide:
7-Eleven
Nanaco card: Can be used at all 7-Eleven convenience stores. To apply, you must pay a 300 yen issuing fee. Can also be used at other affiliated stores; Ito Yokado, Denny's, Yoshinoya, BIC Camera, etc.
Family Mart
T-point card: Can be used at all Family Mart convenience stores, along with Maruetsu supermarket, Tsutaya, Airbnb, Asics store, to name a few. No registration fees necessary.
Lawson
Ponta card: Other than the Lawson joints, you can use it at KFC, Shell gasoline stands, Takashimaya, Life supermarket, etc.
These membership cards can be used through purchases at many retailers, and can be a great way save money. Of course they occasionally have promotions where you can earn extra points on a single purchase.
Conclusion
If you have a convenience store near your home, it can make your life pretty enjoyable, as it offers countless services. Just keep in mind that almost all goods are sold at regular prices, and it might be wise to go to your local supermarket to purchase the same type of goods. Moreover, 3 of Japan's major convenience store franchises have decided to cut back business hours next year. This means that many stores will no longer be operating 24 hours, 7 days a week.
There's also a little eat-in space in some convenience stores. But due to COVID-19, most of these eat-in sections are currently off-limits. Until then, you were able to eat what you purchased, provided you pay a 10% consumption tax. What does this mean? Well, if you purchased food at stores or as takeouts, they only charge 8% tax. However, if you eat in, they will charge 10%, just like restaurants and cafes. Consumption of liquor on the premises is strictly prohibited.
If you plan to move to Japan or seek assistance after settling in, please contact us
If you have plans to move to Japan or need help getting settled, we'd be glad to assist you. We can also help you from choosing the right apartment to assisting you with the paperwork, as well as provide support for your everyday life.
For details regarding support, refer to: our services
You can contact us via email:
If you wish to contact us via SNS, click on the LINE logo on the bottom right hand corner of your browser. We can speak Japanese and English.