A lot of expats give birth to children while in Japan, and many expecting mothers ask us what it is like to raise a family in Japan. Giving birth to a child is one of the greatest milestones in your life, as you are welcoming a new member into your family. Despite the financial and psychological burdens, rearing a child can be a very rewarding experience. And Japan's ever-declining birthrate has prompted politicians to provide benefits and legal support for parents.
Legal procedures don't differ much from most other countries. But there are some cultural aspects that you might want to take note. Some people are concerned about the language barrier or incurring costs, etc. However, there are benefits that you are entitled to use. We will provide all the necessary details below.
Raising a family in Japan
The first thing you should do is visit your local city hall and apply for a boshi-techo ( mother-child handbook ). You will be given a marker to show that you are pregnant (see below). These are usually attached to your handbag. Expecting mothers have priority when it comes to using public transportation. When other passengers see your marker, he/she will usually let you sit on a crowded train.
Depending on where you live, your city may provide you coupons that make pre-natal check ups more affordable.
You are also entitled to receive maternity leave. You will be paid 66% of your usual salary from 6 weeks before your scheduled date of giving birth, plus 8 weeks after birth. You will need to discuss what paperwork is necessary with your employer.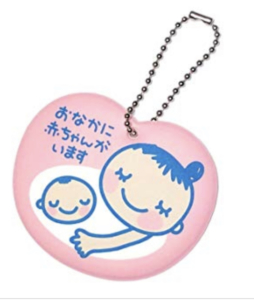 There are hospitals that have English speaking staff. We have listed several below. Although most hospitals and medical clinics don't have English speaking staff ( or provide services in any other languages), there are a handful of them in and near the Tokyo area.
St Luke's Hospital and Birth Clinic
Nisseki Red Cross Hospital (Hiroo)
Seibo Catholic Hospital (Shinjuku)
Toho Woman's Clinic (Koto-ku)
Oshio Women's Clinic (Urayasu)
Expecting mothers usually spend 5 to 6 days in the hospital. On average, hospital fees cost 520,000 yen for a delivery. This can be quite a burden for you and your spouse. But if you are employed in Japan, you should be covered by National Health Insurance, which will also cover up to 420,000 yen of your fees.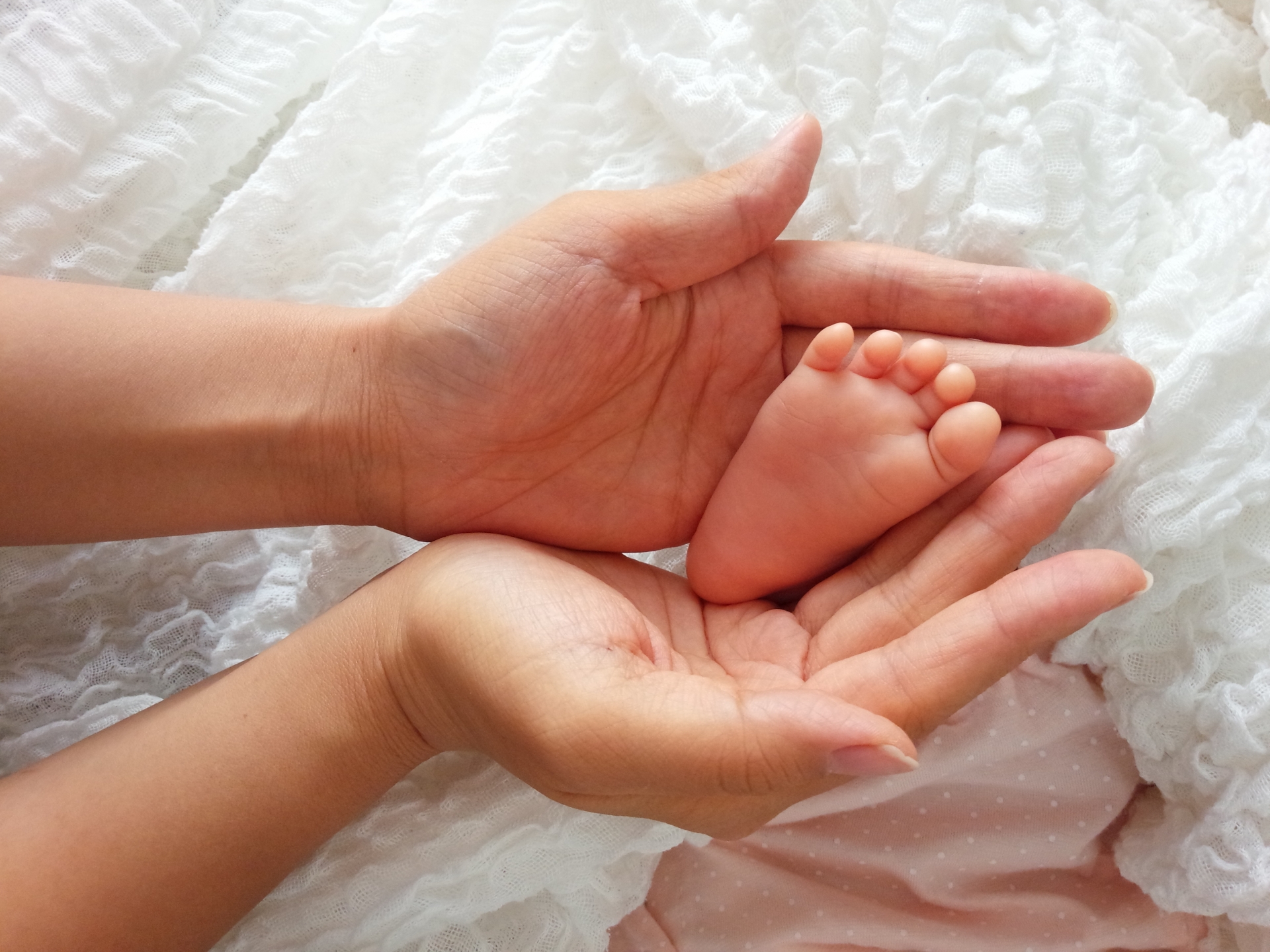 Registering birth in Japan
Everybody must register their baby at their local city hall. But depending on your nationality and your spouse's, application procedures will vary. Dual citizenship is not permitted in Japan.
A) If both you and your spouse are Japanese: child will be Japanese
B) If either you or your spouse are Japanese: child will be Japanese
C) If both you and your spouse are foreign nationals: child will also be foreign national
In case of A), you must have your child registered at your city hall within 14 days of giving birth.
For B), in addition to registering your child at your city hall, you must also need to register at your embassy in Tokyo. Certain countries may require their citizens to register their children's birth whether they are Japanese nationals or not. It's best to consult your embassy beforehand, as certain paperwork can take some time.
As for C), you will need to do the following, as well as registering your child's birth at the local city hall:
1) Apply for Status of Residence at your local Immigration Bureau
2) Register your child's birth at your local embassy ( again, you must ask what kind of documents are necessary, and this should be done before birth )
3) Register your child as Alien Resident at your local city hall after obtaining Status of Residence documents ( see 1) above )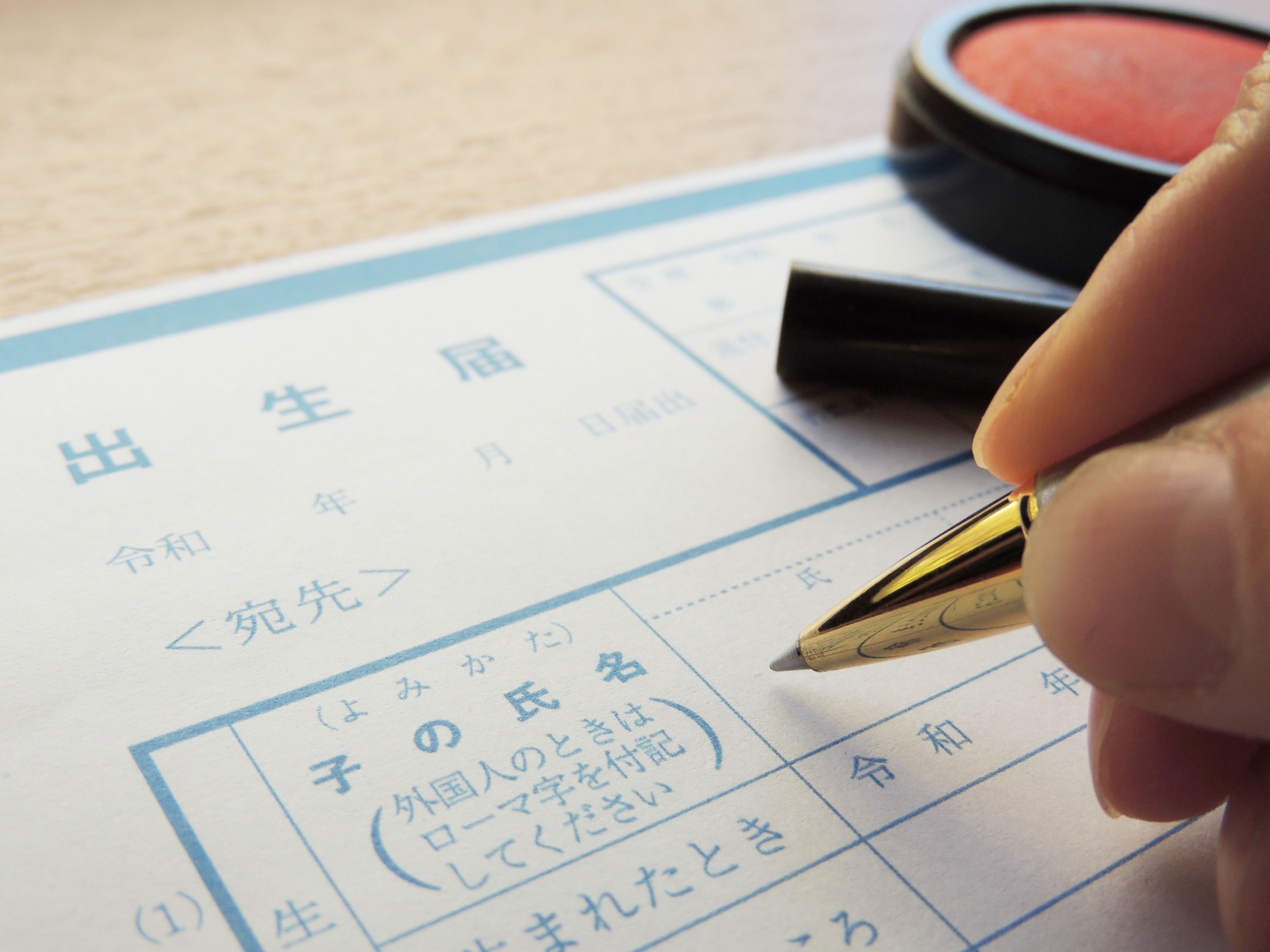 Paternity leave
Japan passed a controversial law that allows fathers to look after their children. Now dads can get compensation for up to a year to look after their children. But in a country ingrained with traditional belief that fathers work and make money for the household, and mothers look after the family, men are still frowned upon by society to look after their own children. Although men are entitled to this newly adapted system, only 5% of men have actually applied to it, fearing retribution from their boss or colleagues. Even if men apply for childcare leave, they get 66% of their original salary for up to 180 days. If he wishes to continue looking after the household for another 180 days, he gets a further cut to half the original salary. But this can be quite financially burdensome to most dads. But whether you want to take paternal childcare leave or not is absolutely up to you.
If you plan to move to Japan or seek assistance after settling in, please contact us
If you have plans to move to Japan or need help getting settled, we'd be glad to assist you. We can also help you from choosing the right apartment to assisting you with the paperwork, as well as provide support for your everyday life.
For details regarding support, refer to: our services
You can contact us via email:
If you wish to contact us via SNS, click on the LINE logo on the bottom right hand corner of your browser. We can speak Japanese and English.