Japanese society is increasingly becoming friendlier towards physically disabled people. You will see restrooms and slopes for wheelchairs in every station in Japan. If you want to board a train or bus, the staff will be glad to assist you. Many buildings have been refurbished to accommodate wheelchairs, and pavements have studded blocks to assist the blind.
Before the mid-1900s, the physically challenged were regarded as a liability and ostracized from society. Although the attitudes toward the physically and psychologically challenged people have changed dramatically, they still face discrimination as old values and attitudes still linger in the minds of some people. Japan still lags behind other developed countries in terms of human rights toward handicapped people.
However, the Japanese government has imposed laws to protect such people, and even introduced a system where handicapped people can receive discounts for certain services including public transportation or admission to certain museums and art galleries. We will also introduce a system called handicap ID, which you can apply for at your local city hall.
How to apply
If you live and work in Japan, and also have physical disabilities, you can apply for a special ID that allows to receive discounts for certain services. The ID itself is like a little booklet, which you can present to the staff to receive special privileges. The scope of the discounts can differ from city to city. You can register at your local city hall. The city hall will give you a form for your doctor to fill out. If you periodically see your doctor for treatments, you can ask him/her to fill out the form, which you submit to your doctor. In order to apply, you must pay for monthly pension, which is usually deducted from your salary. The ID is graded in several levels indicated in numbers, depending on the degree of your condition. It may take about 1 to 6 months for your ID to be sent to you, depending on your condition.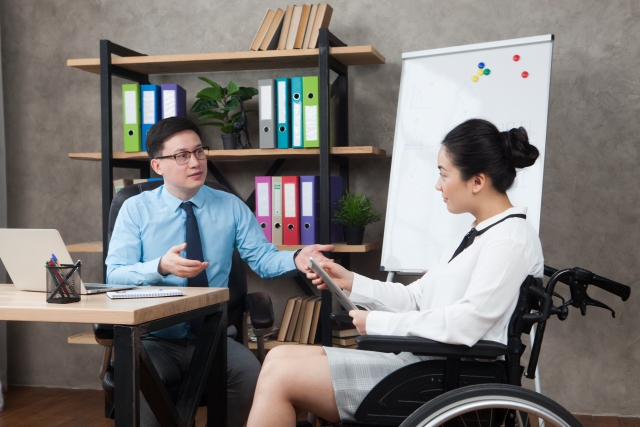 Other than applying for the handicap ID, you can also ask your doctor if you are eligible to receive disability pension. Pension is usually for retired people over 65 years of age. But you are also entitled to receive it if you are physically or psychologically handicapped. The amount you receive monthly also depends on the degree of your condition.
Child rearing allowance
If you are a parent or guardian of a child who has physical or psychological disabilities, you can receive a month allowance (referred to as "Special Child Rearing Allowance"), which you can apply for at your local city hall. The allowance covers your child until he/she turns 20 years of age. The monthly allowance can be 51,500 or 34,300 yen, depending on the degree of the disability. The allowance will be paid out 3 times every year via your bank account. Depending on how many children you have, your income must not exceed a certain amount. If you wish to apply, you must submit the following documents:
an application form
a copy of your family register
medical certificate
In addition to the Special Child Rearing Allowance, you may be eligible for Disabled Child Welfare Allowance if your child has a severe degree of disability. A monthly allowance of 14,600 yen is also paid 3 times every year. If you are eligible, you should apply for it along with the Special Child Rearing Allowance. However, you may need to ask if you are required to submit 2 copies of the medical certificate.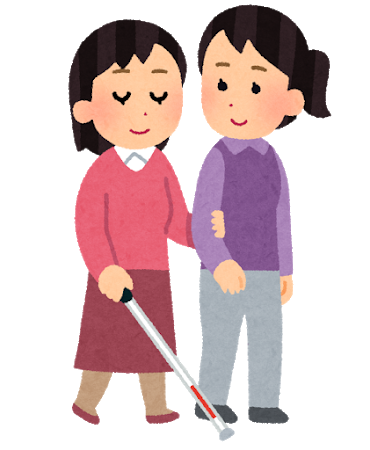 Last but not least
Handicapped people tend to have a hard time seeking a job, especially if you are intellectually disabled or have psychological conditions. However, the law bans discrimination in the workplace. And employers are required by law to hire at least a certain percentage of physically disabled people. As Japan is gearing up for the 2021 Olympics and Paralympics, where physically challenged athletes will also compete, a lot of corporations will be sponsoring the Games and backing the athletes. Japanese Paralympics athletes will also be asked to promote certain events and products, which will help promote understanding for the handicapped community.
If you plan to move to Japan or seek assistance after settling in, please contact us
If you have plans to move to Japan or need help getting settled, we'd be glad to assist you. We can also help you from choosing the right apartment to assisting you with the paperwork, as well as provide support for your everyday life.
For details regarding support, refer to: our services
You can contact us via email:
If you wish to contact us via SNS, click on the LINE logo on the bottom right hand corner of your browser. We can speak Japanese and English.