Japan has a small Muslim community, particularly in the Tokyo and Osaka areas. And there are many shops, restaurants, mosques in major cities that accommodate Muslims of all nationalities. And although Japan is increasingly becoming tolerant and accommodating to foreigners of all nationalities, race and religion, many people still raise concerns over inadequacy of shops and services that cater to their cultural needs. In fact, looking for Halal food in one's own neighborhood can also pose a challenge.
But fear not, as I will take the time to introduce you to certain restaurants and shops that sell Halal products in the Tokyo area. There are even Japanese restaurants that serve good Halal dishes, which you should also check out. There is a row of Halal shops in the Shinjuku area, which I'll go into details later on.
Mosques
Tokyo has several mosques near certain stations, Yoyogi-uehara, Otsuka, Okachimachi, Asakusa, to name a few. Many of them use only a floor or two of an office building, whereas some of them are full-sized mosques.
Here is a list of some of the mosques in the Tokyo area:
Tokyo Camii and Turkish Culture Center          1-19, Oyama-cho, Shibuya-ku, Tokyo
https://tokyocamii.org/
Masjid Otsuka    3-42-7, Minami Otsuka, Toshima-ku, Tokyo
http://www.islam.or.jp/en/
Okachimachi Masjid    1F Assalaam Building, 4-6-7, Taito, Taito-ku, Tokyo  http://assalaamfoundation.org/
Darul Arqam Masjid    1-9-12 Higashi-Asakusa, Taito-ku, Tokyo
Hiroo Mosque    3-4-18, Motoazabu, Minato, Tokyo, 106-0046 Japan
http://www.aii-t.org/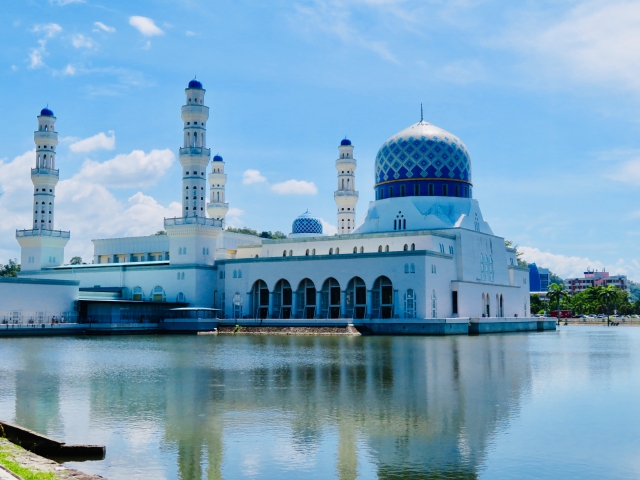 Halal food
How often do you use shops that specialize in Halal products? There are so many of such mom-and-pop shops throughout Tokyo, Chiba, and Saitama area. As mentioned earlier, there is a row of Halal shops in JR Shin-okubo, and goes by the moniker Islam-Yokocho. They also sell everyday items that are free of collagen or any pork-derived ingredients or alcohol. They also have a small restaurant that serves Halal food and a kebab stand. I went there several times to see what the place was like, and the atmosphere surely didn't feel like you were in Tokyo! Oh, and there was a shop that had a prayer room on the 3rd and 4th floor of the same building.
Japan has its own Halal certification whose quality standards are on par with other Muslim countries. You will see certified restaurants and food products labelled with these certifications. Here are some popular restaurants among Muslim expats and tourists alike.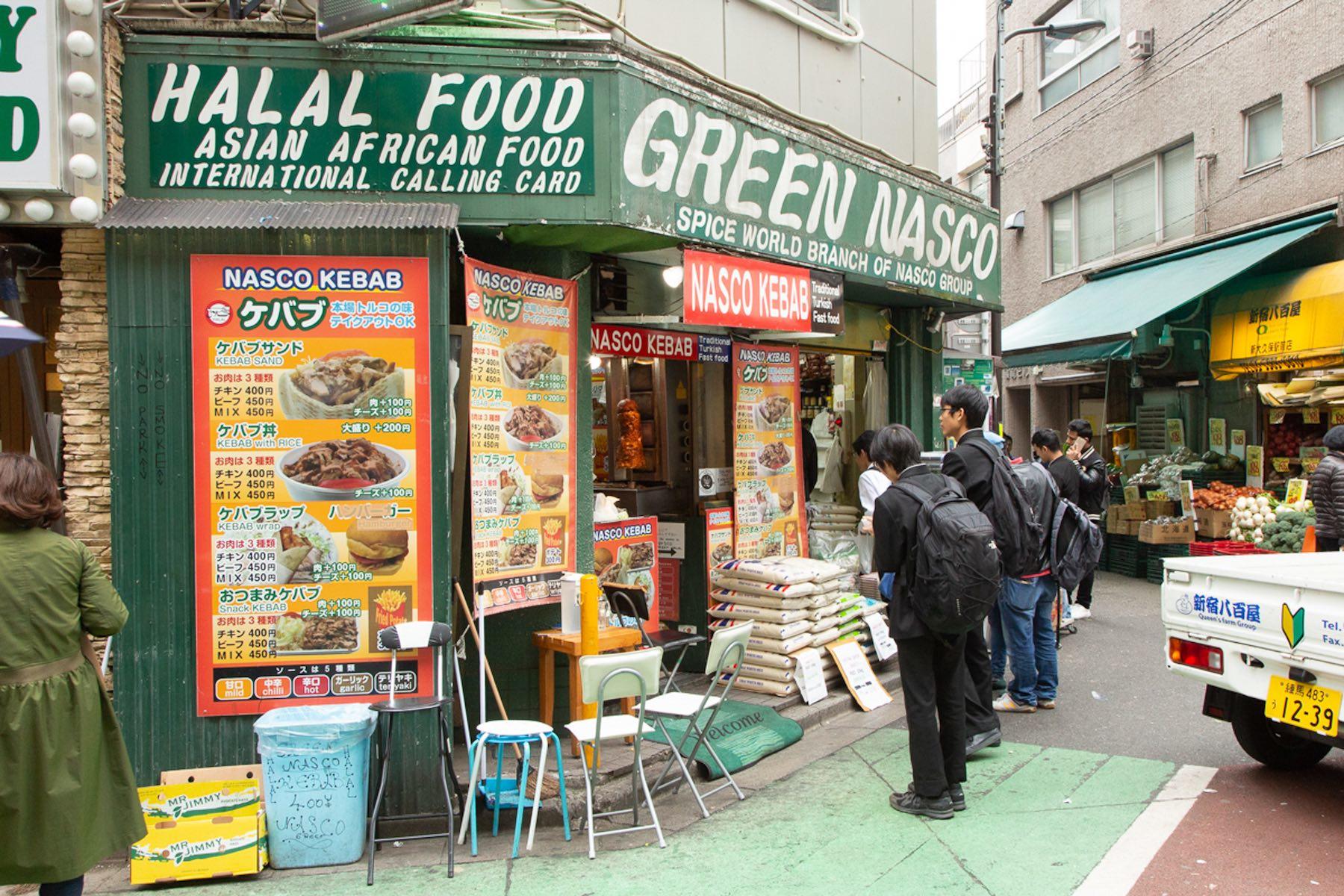 Yakiniku Panga Shin-okachimachi    3 Chome-27-9 Taito, Taito City, Tokyo
Halal Sakura    2-18-11, Negishi, Taito-ku, Tokyo
https://www.halalgourmet.jp/restaurant/195236
Isshou Tokyo    FUNDES Ueno Bldg. 8F, 7-2-4 Ueno, Taito-ku, Tokyo
https://www.halalgourmet.jp/restaurant/745902?
Marhaba Halal Restaurant       2 Chome−63−6 Ikebukuro, Toshima-City, Tokyo
Bharati Restaurant      2-9 Motoyoyogicho, Shibuya-ku, Tokyo
https://www.halalgourmet.jp/restaurant/380958
Luckily, there are convenience stores that sell Muslim-friendly snacks. For more details, read this article: https://www.havehalalwilltravel.com/blog/japanese-convenience-store-snacks/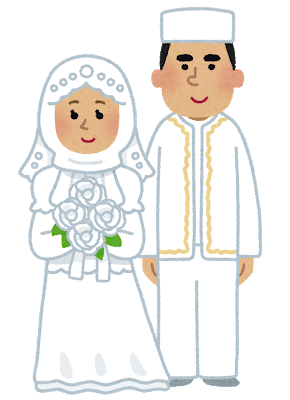 The public's perception of Muslims
As Japan is a 99.9% homogenous community, not so many people understand the customs and lifestyle of foreigners, including Muslims. Many Muslims are employed by Japanese firms, whose boss and co-workers don't have so much understanding about their diet and daily customs.
Many Muslims cannot speak Japanese and they still face the language barrier, as most Japanese people cannot speak any other language. Whenever they shop for cosmetics or food at the local supermarket, they have a hard time telling if the products are Halal or not. However, there are a lot of fellow Muslims eager for information as much as you are. If you patronize a Halal restaurant, it's a good idea to befriend the staff and ask them if they know any good places to purchase Halal products.
However, as we cater to expats looking for a place to live in the Tokyo and Chiba area, we are more than happy to assist you if you need any advice.
If you plan to move to Japan or seek assistance after settling in, please contact us
If you have plans to move to Japan or need help getting settled, we'd be glad to assist you. We can also help you from choosing the right apartment to assisting you with the paperwork, as well as provide support for your everyday life.
For details regarding support, refer to: our services
You can contact us via email:
If you wish to contact us via SNS, click on the LINE logo on the bottom right hand corner of your browser. We can speak Japanese and English.