Japan is encouraging residents to travel within Japan with its Go To Campaign, by offering discounts to travelers and helping hotels, restaurants, and tourist attractions with their businesses. As many people have stayed home for months and avoided going out during the corona pandemic, a lot of people are eager to travel somewhere for a change of scenery. And thanks to the government backed incentive, we have seen so many people traveling last month. Airports and train stations were crowded, along with major tourist attractions. However, this does not mean Japan has opened its borders to foreign tourists yet. The Go To Campaign is a win-win deal that doesn't only promote traveling at discounted prices, but also helps local businesses.
You can save up to 50% of the total expenses, including hotels and flight tickets. If you want to travel this fall, we recommend that you book through a travel agent, such as JTB or HIS. Just keep in mind that you may not get a discount if you book tickets and accommodation on your own. Also, not all travel agents offer services in English. But to help you get started, we have listed some agents that cater to the non-Japanese community.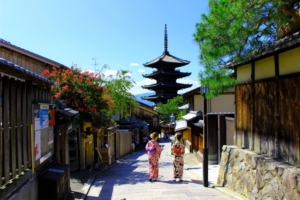 Travel agents
Here is a list of some of the travel agents that offer English services. Depending on the agent, you can book day trips, or just flight tickets.
http://www.hankyu-travel.com/english/index.html
https://www.japanwondertravel.com/
https://japanquestjourneys.com/
http://www.ntainbound.com/
https://www.japanican.com/
Hotels
You can also book accommodations at discount prices. Booking.com offers accomodations for a 35% discount. In addition to the discount, they offer vouchers worth 15% of accommodation, which you can use on other expenses such as meals or drinks. This means you get up to a 50% discount!
If you stay at a hotel for at least 2 nights, they may not make your room, due to precautionary measures. However, they will provide a fresh set of towels and amenities, which they will leave in front of your hotel room.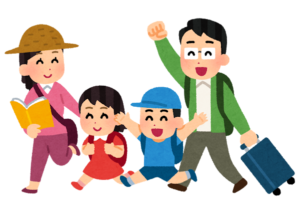 Shinkansen tickets
JR has announced that it will offer shinkansen tickets at half price, which will be in effect until the end of March next year. This is in response to the government backed Go To campaign, and you can travel to wherever destination you desire.
However, tickets must be purchased through a travel agent as a package with accommodation. You cannot purchase shinkansen tickets individually, or through the JR's portal site. This incentive is quite a bargain, as shinkansen tickets can be pricey alternative. It is also to note that luggage exceeding certain dimensions will not be allowed onboard the shinkansen. For details, see below:
luggage with dimensions 160cm or less
no reservation required
luggage with dimensions 161 thru 250cm
reservation necessary. a 1000 yen fee will incur if you don't have a reservation
luggage with dimensions exceeding 250cm
not allowed onboard
*dimensions refer to sum of height, length, and width
When you're on the go
Right after the State of Emergency was lifted, no one was willing to travel, or even leave their homes. Going outside your own home prefecture was not illegal, but frowned upon. Although the attitudes of Japanese people have changed in the past few months, as people have been traveling in unseen numbers, they continue to be wary and vigilant of any risks. Travelers are expected to wear masks on public transportation and practice social distancing. Restaurants, souvenir shops, and tourist spots may shorten their business hours. So we recommend you to check the business hours as you plan your itinerary.
If you plan to move to Japan or seek assistance after settling in, please contact us
If you have plans to move to Japan or need help getting settled, we'd be glad to assist you. We can also help you from choosing the right apartment to assisting you with the paperwork, as well as provide support for your everyday life.
For details regarding support, refer to: our services
You can contact us via email:
If you wish to contact us via SNS, click on the LINE logo on the bottom right hand corner of your browser. We can speak Japanese and English.