Want to fix that broken sofa? Need to repair any fixtures in your apartment? Or do you want to build an extra shelf on your wall? Well, if you're into DIY, you can surely do all of these by yourself instead of hiring a professional. It's also a great way to learn to solve problems and fix them on your own. You can purchase all sorts of professional grade materials and equipment at stores near you. There are many top-class hardware stores in the Tokyo area. If you live in the outskirts of the city center or in another prefecture, you will have more options. Some places offer delivery at a fixed fee, whereas other will offer to lend you a truck at no additional cost. The only problems you'll ever encounter with your new hobby is the language barrier, as most staff at the store don't speak English or any foreign languages. Your best bet is to rely on a friend who speaks Japanese.
A weekend hobby
Many people think DIY requires special skills. But with a little curiosity and some basic experience, anyone can hone their skills and get really creative. If you've ever moved into a new home (well, that's why you're here!), we're sure you've had some experience. So whether you want to help yourself or your friends, it can be a rewarding experience, depending on what you do. If you live in a Japanese style apartment, we're sure you will have traditional sliding doors with paper covers, which you can fix on your own.
In Japan, these hardware stores are referred to as, "home centers", or ホームセンター. But the term "DIY shop" will ring some bells. You will also come across stores that sell gardening equipment, as well as plants and fertilizers. A lot of Japanese people love to have plants in their homes, and grow vegetables in their balcony. With a little space, you can turn your balcony into a miniature greenhouse and even grow exotic plants.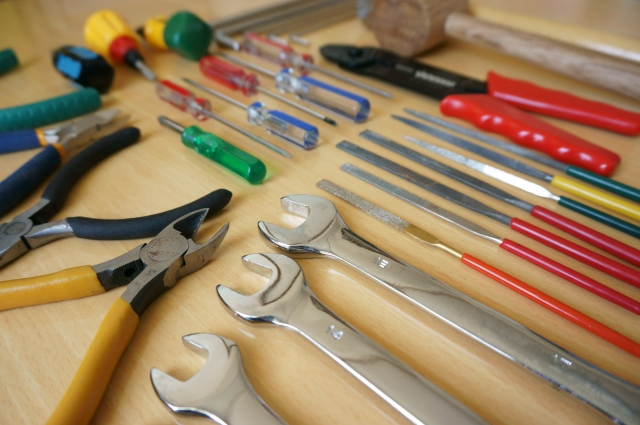 So what kind of stores are there?
There are many hardware stores in Tokyo. As a matter of fact, some are located near major train station (Shibuya, Shinjuku, Ueno, Tokyo, etc.) in Tokyo. But don't expect to find an on-site parking lot. Here are some popular chain stores you can use. Most of these chain stores have online shops, where you can do all the shopping without seeing the actual goods. Don't expect them to offer English as a language option.
Tokyu Hands
Not exactly a hardware store, but a specialty store that sells a wide variety of hobby-related items. However, they have a wide-selection of DIY items that will delight any customer. Their white signs with green logos are so huge that you can spot them from quite a distance. Their buildings have multiple floors, and it might be a hassle to run up and down a flight of stairs to look for what you need. They sell their wares at suggested retail price, and may not recommended if you want to budget your expenses.
Home Center Konan
You can find these stores in the outskirts of Tokyo, as well as in other prefectures. Other than the usual hardware, they also offer food, pet supplies and electronics. Their goods are reasonably priced and located near many stations.
Unidy Home Center
Located outside central Tokyo, and there are many of these stores can be found in Saitama and Kanagawa. A hardware chain run by Iris Oyama, a household good manufacturer. Other than DIY goods, you will also find furniture and interior goods. They offer a wide selection of goods at affordable prices.
Kuroganeya
Another hardware joint that's located in the outskirts. They have a wide selection of professional grade materials, as well as gardening items, pet supplies, kitchen ware, and household goods. They will lend you a truck free of charge, so that you can carry your goods on your own.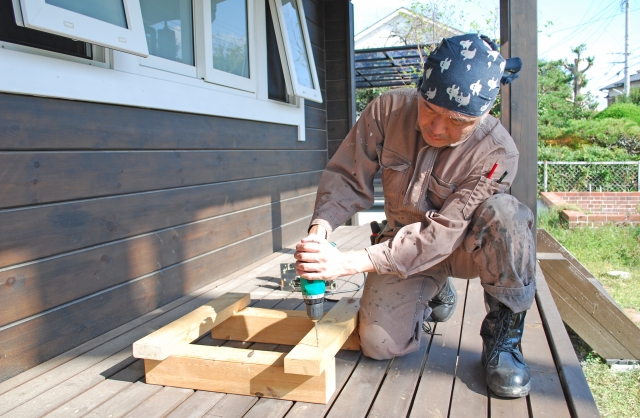 Before you head on to your DIY shop
If you are renting an apartment, you may not be allowed to alter any parts of your room without the landlord's approval. Many people have done alterations on their own, and were asked to pay a hefty fee to undo it when they moved out. You should read the details of your agreement, or ask your property management company. And keep in mind that most apartments have walls made of plaster, meaning you shouldn't just drill a hole into the wall. Before you know it, your landlord will be charging you extortionate fees to get it repaired. Use of any kind of machinery (impact drill or electric saw) may cause a racket to your neighbor, and you will be expected to avoid working at odd hours.
If you plan to move to Japan or seek assistance after settling in, please contact us
If you have plans to move to Japan or need help getting settled, we'd be glad to assist you. We can also help you from choosing the right apartment to assisting you with the paperwork, as well as provide support for your everyday life.
For details regarding support, refer to: our services
You can contact us via email:
If you wish to contact us via SNS, click on the LINE logo on the bottom right hand corner of your browser. We can speak Japanese and English.