We only have 2 weeks until the New Year, and a lot of people are already planning how to spend their holiday season. Due to the sudden increase in COVID-19 cases, many people will refrain from traveling to other places in Japan. It's also a time when most people will be cleaning their homes and refresh themselves from all the dust and dirt accumulated throughout the year. We will introduce you to cleaning agents and disinfectants that will come in handy.
Due to the cramped living conditions in many Japanese homes, some rooms got get sufficient sunlight or have adequate ventilation, which can increase the chances of accumulating mold or unwanted insects. But since most of these cleaning products are written in Japanese, it's hard to understand what they are used for. But don't fret, as we will provide a description for each product and a url to an amazon store that sells them. We hope this article will be resourceful to you.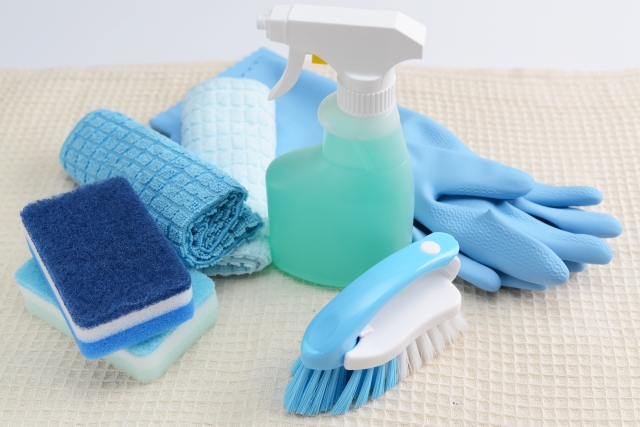 Unwanted visitors
Unfortunately, your home can attract a variety of pests. Other than cockroaches, ticks and mights are the most common house pests that can even cause allergic reactions. Here are some popular household disinfectants used against these pests.
Tick repellant (spray bottle)

Can be used on sofas, mattresses, rugs, and other fabrics. It will keep surfaces free of ticks and mites for up to 1 month. Friendly to pets and little children.
Tick repellant (for carpets and tatami mats)

Use on carpets and tatami mats by spraying directly onto the surfaces. The spray nozzle can be attached to the surface to thoroughly disinfect the entire surface. Ventilate well during use.
Anti-tick sheets

These can be placed under rugs, mattresses, or Japanese-style closets. A set shown in the link comes with 4 sheets in a size of 90cm x 90cm. Effective for up to 6 months.
Roach killer

Sadly, cockroaches die hard and setting traps won't necessarily help with the matter. There are roach-killing sprays that can be used against these unwanted pests. These are one of the most effective and popular ways of getting rid of these pests.
Other than using disinfectants or cleaning agents, you can sterilize your bedding by hanging them out in the balcony on a nice sunny day. It is also advisable to use a rack in your Japanese-style closet so that your futon and blankets don't come in contact with the closet floor, thus improving ventilation.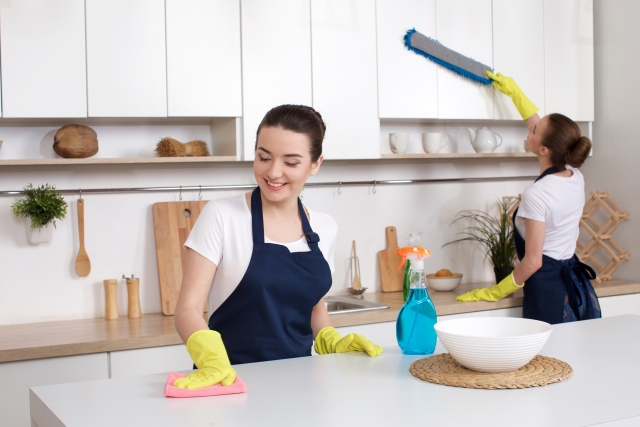 Mold and mildew
Mold and mildew can grow in the kitchen and bathroom, and often on the window sills where condensation accumulates. Even if your room is exposed to adequate sunlight and ventilation, it won't necessarily keep your rooms mold free. Read below to see what cleaning agents we recommend.
Mold remover

This spray type cleaning agent is applied on moldy surfaces and washed (or wiped) off 30 minutes later. Ventilate well during use. Refills can also be purchased here.
Drain cleaner

Gets rid of all the filth accumulated on your kitchen drain. Just pour the agent onto your drain and let it do the work by leaving it the way it is for 30 minutes.
Melamine sponge

Perfect for cleaning greasy surfaces, or getting rid of water stain on your dishes. No need to use cleansers. The sponge breaks into tiny pieces, so there's no need to cut them. A popular cleaning sponge that works wonders. Not recommended on wooden surfaces and caulking material.
Condensation
Condensation tends to build up during the cold weather, and can often be found on window and ceilings. You may notice moisture collecting on the ceiling corners after turning on the heater at full swing. Wipe off any condensation on these surfaces, as prolonged moisture can lead to moldy surfaces. We also recommend opening your windows on a nice sunny cold day to speed up removal of any moisture.

To sum things up…
Keeping your home sanitized can be a troublesome work for everybody. But with some care and cleaning tips, it can lessen your burden. But what's important is having the right cleaners and the knowledge to use them properly.
The best way to keep you sofa and bedding clean throughout the season is to keep them in a ventilated surrounding.
If you plan to move to Japan or seek assistance after settling in, please contact us
If you have plans to move to Japan or need help getting settled, we'd be glad to assist you. We can also help you from choosing the right apartment to assisting you with the paperwork, as well as provide support for your everyday life.
For details regarding support, refer to: our services
You can contact us via email:
If you wish to contact us via SNS, click on the Facebook logo on the bottom right hand corner of your browser. It will take you to our Facebook page, where a messenger window will show up on the bottom right hand side of the screen. We can speak Japanese and English.