Many Japanese apartments and rooms have an assortment of features and creature comforts that may seem odd to first time residents. High-tech toilets and video intercoms are some of them. But just because Japanese people love convenience and creature comforts doesn't mean all homes are equipped with the latest stuff. And they come as an added value to your rent. On the contrary, you may come across old homes that have very little or none of them and ask for very little. But keep in mind that most landlords want to attract renters and will be willing to renovate their property and install the latest gadgets. It's not surprising to come across rooms that are at least 40 years old and look good as new on the inside.
When you look at an ad for a new home, you will see the description, along with these features. However, many of the ads tend to be poorly translated into English and might leave you perplexed. We will explain some of these popular features below.
In your apartment building
You might be curious about security on your apartment premises, especially if you're a lady living alone or have a family. Large apartments have surveillance cameras and a manager's office near the entrance. Auto lock is also a popular feature that keeps unwanted intruders out of the building. Many apartments also offer on-site parking, but for an added fee of 10,000 to 30,000, depending on the location. Here are some features you might want to consider:
Auto lock (front entrance)
There's a panel at the front entrance where you insert your key or punch in a passcode to open the entrance door. Protects your home with a double lock and keeps out unwanted visitors.
Car parking
On-site parking is an option you may want if you live in the suburbs or live pretty far away from the station. Some are outdoors and easily accessible to anyone, whereas others are in enclosed areas that's only accessible to residents. As mentioned earlier, additional charges will incur.
Disposal facility
Many apartments have disposal facilities on their premises and are accessible 24 hours a day. Some have simple collection sites that can only be used on the day of collection. This means you cannot dispose of certain trash unless it's the day for their collection.
Locker box
Many new homes have locker boxes for deliveries. The delivery man will put packages in these boxes if you are not home. The lock is operated by a combination of numbers that the delivery man will jot down on a slip and put in your mail box.
Pets allowed
Some homes allow pets on the premises, particularly if it's a house. You may need to pay an extra for insurance though.
Musical instruments allowed
Sadly, many Japanese homes don't allow musical instruments on the premises. Many Japanese homes lack the soundproof insulation. But that doesn't necessarily mean you're out of options. If you love to spend time with your family and friends, or even want to enjoy the solitude of playing an instrument at the heart of your own home, you can ask your real estate agent for details.
Video intercom
An option that adds security to your home. Apartments that have auto lock at the entrance usually have these. You can see who's standing in front of your door and can communicate with them. If you want to invite a friend or family member over, all you need to do is press a button on the intercom to unlock the key.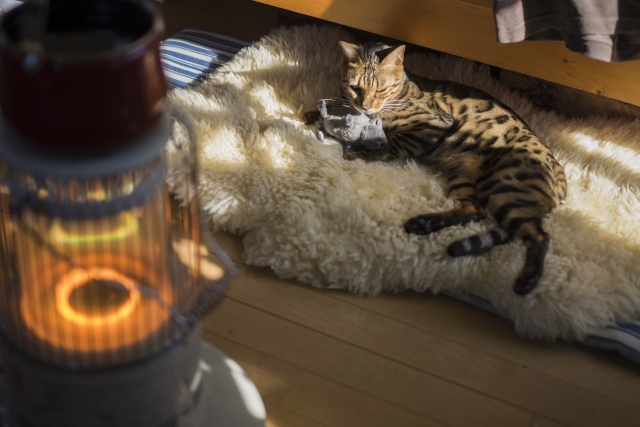 What to find in your room
You can find a wide variety of options in your own home. The newer the home, the more options you are likely to come across. But old homes will also be renovated and have many options added on.
Balcony
Most homes have a balcony for growing small plants or hanging your laundry or futon set. But you even if it's big, you shouldn't set up a lawn chair and table or hammock, as neighbors can be weary of other residents enjoying their comfort on their balcony. In Japan, it's widely frowned upon.
Corner room
You have windows on 2 sides, and this allows more sunlight into your home. Also ideal for ventilation.
However, there are some buildings that are separated less than a meter from another one. And many newer apartments in such locations may not have windows, as you're only going to see the wall of the building next door. This means your room is located at either end of the floor but only has windows on one side.
Room facing south
Many people prefer rooms facing south, since you get adequate sunlight throughout the day. If you have a balcony facing south, it would be ideal for hanging your laundry.
Free internet
An option many new apartments or landlord offer nowadays. A great way to cut back on your expenses. You may want to check the connection and see how fast it is.
Indoor washing machine pan
Most homes have a space to install your washing machine in the washroom area. Sadly, you are going to have to bring your own washing machine. However, many old homes have installation units on the balcony, and not indoors. This was meant to save space, but not a preferable option among younger residents. Besides, would you want to do the laundry when it's raining cats and dogs outside?
Separate WC
Common in apartments that are bigger than single rooms or studios. The toilet is separate from the bathroom. Some have built-in high tech toilets.
Separate washroom
Many smaller rooms have washroom sinks inside the bathroom to save space and cost. However, a seperate washroom will be a better option if you want your own medicine cabinet or want to stock up on toiletries under the sink.
AC
A must-have option if you're going to live through the seasons. There are some rooms that don't have AC units in their rooms, and must be installed on your own. But watch out for rooms that have no installation options.
Bathtub heater
Reheats the bath water when you want to take a bath a while after you fill the tub.
Walk-in closet
Another option to treasure, especially if you have a lot of things with you. You can save a lot of space by using stackable plastic cases and shelves.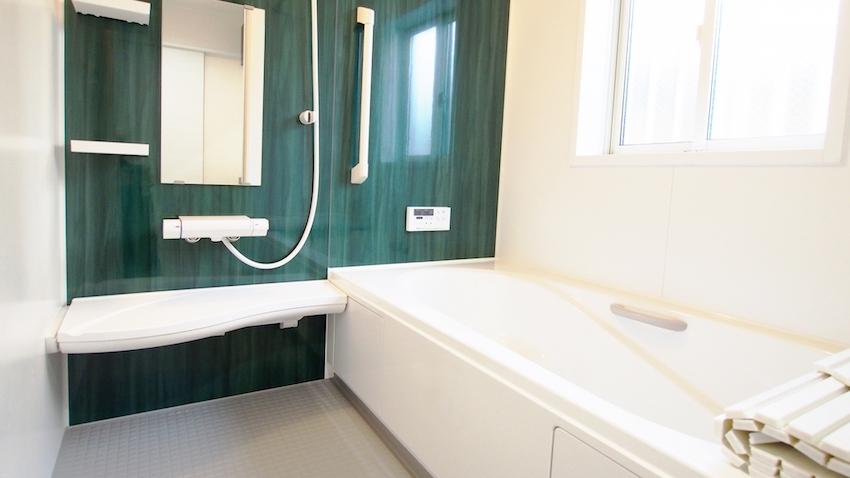 Other useful things to note
When you're looking for a home and wish to view the house or apartment, we recommend you to bring a measuring tape to check the room dimensions. That way, you'll get an idea of how to arrange your room, especially if you plan to move in with furniture. You should also note where the power outlets are, and ask how much the contracted ampere rating is. The ampere rating determines how much electricity you can use at any given time. If you exceed the limit, the circuit breaker will switch on and power will be shut off. Default ampere rating is determined by the size of your home but can be changed by contacting your electricity company.
You should also check out the neighborhood and see what it's like. Is there a supermarket nearby? A convenience store down the street would be cool. Checking the location on Google maps would give you an idea but wouldn't be enough to know what the atmosphere is like. After all, you might be exposed to a lot of noise if you move near a big street, expressway, or a railroad.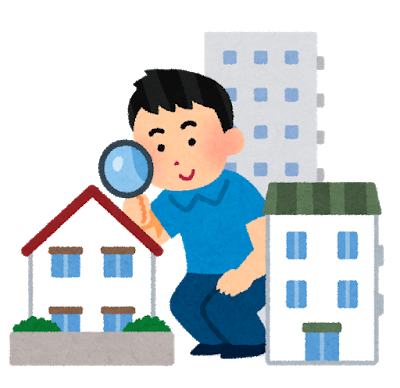 Conclusion
A lot of nice things you can find in a Japanese home, huh? Most Japanese homes used to be very sparse decades ago. Elevators were also considered a luxury and didn't have them in most apartments 30 years ago. But as creature comforts are increasingly in demand, you'll find a lot of conveniences in newer homes.
Just don't expect to find a dishwasher in most homes, as they're considered more of a personal home appliance rather than something included in your home. In fact, many homes expect you go purchase your own stove to install in your kitchen. But that's only the case for homes that are at least 20 years old. Newer ones have built-in stoves, which are taken for granted in most other countries around the world. Just write down any criteria that you'd expect in your new home. List up any questions or concerns and ask your real estate agent. Or, you can seek some of these answers yourself during the viewing process.
If you plan to move to Japan or seek assistance after settling in, please contact us
If you have plans to move to Japan or need help getting settled, we'd be glad to assist you. We can also help you from choosing the right apartment to assisting you with the paperwork, as well as provide support for your everyday life.
For details regarding support, refer to our services
You can contact us via email:
If you wish to contact us via SNS, click on the Facebook logo on the bottom right hand corner of your browser. It will take you to our Facebook page, where a messenger window will show up on the bottom right hand side of the screen. We can speak Japanese and English.