Event Details
Settele down program
This program provides basic Japanese conversation and useful life information.
We conduct all lessons in both Japanese and English.

✔How to ask the direction when you get lost
✔How to buy a train ticket?
✔How to use Japanese ingredients and seasonings for every cooking?
✔There are a many types of detergents in Japan. What's the difference?
✔How to order in a restaurant?

Our goal is that you and your family start the best life in Japan!

We recommend this class to those who have just arrived or been staying for less than a year in Japan.
Supermarket tour

How to buy tickets

How to order menu

How to find the differences
Japan life start-up corse
We will respond to everything you want to know for the daily life in Japan.
| | |
| --- | --- |
| 【Basic Japanese 】 | How to read Japanese, Self-introduction, How to greet, How to read numbers, |
| 【Shopping Part1】 | The name of groceries, cooking recipes, How to read numbers, Useful conversational phrases |
| 【Shopping Part2】 | An excursion to supermarket, how to use Japanese vegetables, fish, seasonings.  How to read the label of detergents |
| 【Station, Train, Taxi】 | An excursion to station, How to use a vending machine, How to apply for Suica, How to ask the destinations |
| 【Bank · Post office】 | How to send posts to domestic area ( or overseas) , How to fill-in form, many useful services |
| 【Cafe, Restaurant】 | How to read and order menus in Japanese,  Typical Japanese manners |
Course information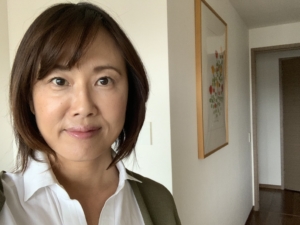 Person in charge: YOKO
A Japanese house wife with a 25-year experiences will answer to all of your questions as to everyday life in Japan. Not only in the classroom, but I would like to take
you out for active learning.