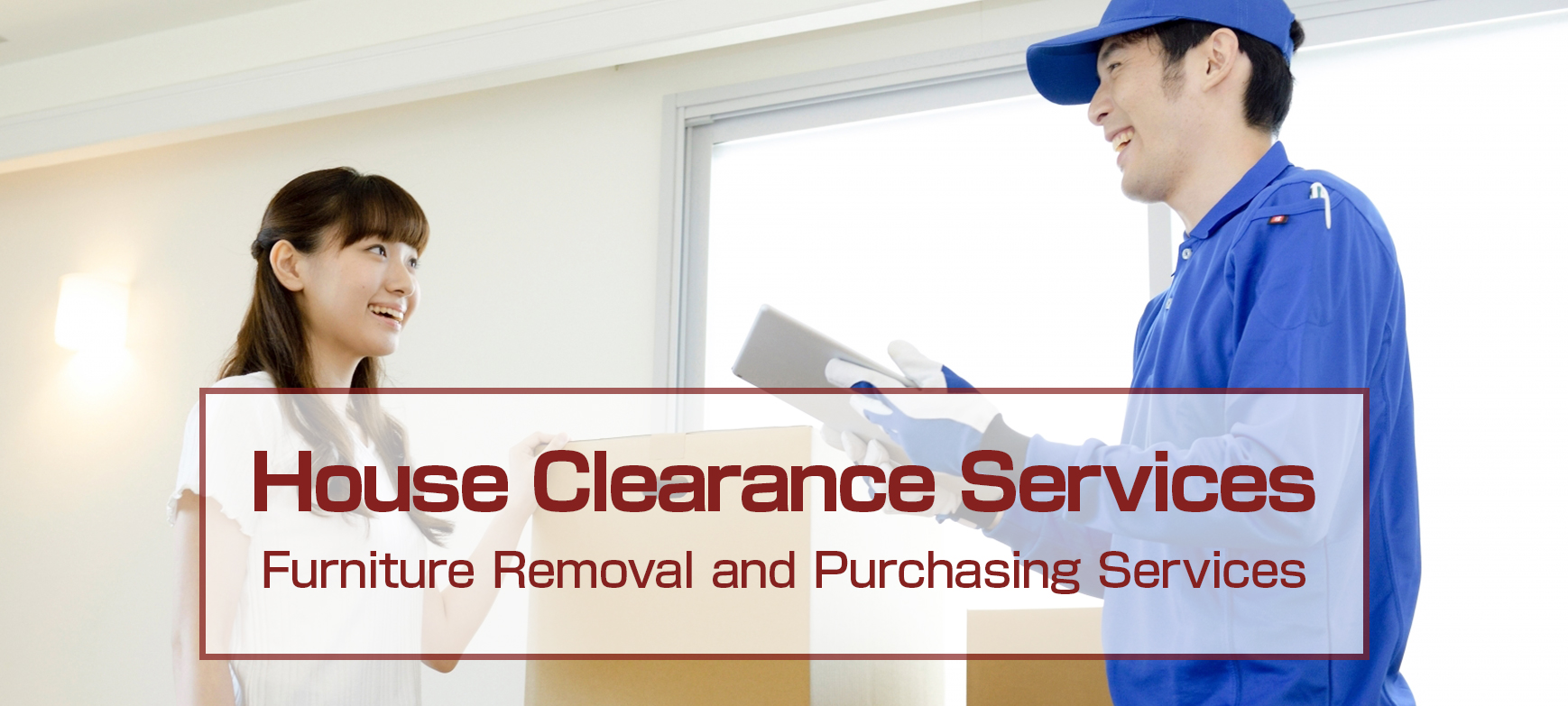 If you need a helping hand with your furniture moving at the time of leaving
When you use
Smart Relocate's
"House Clearance Services"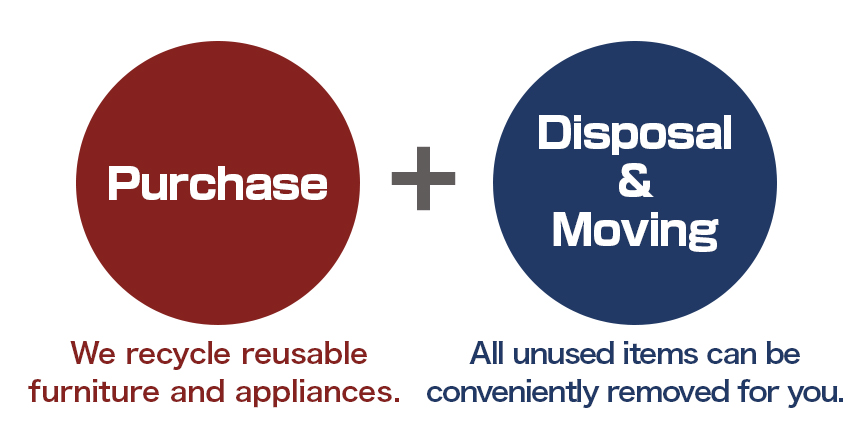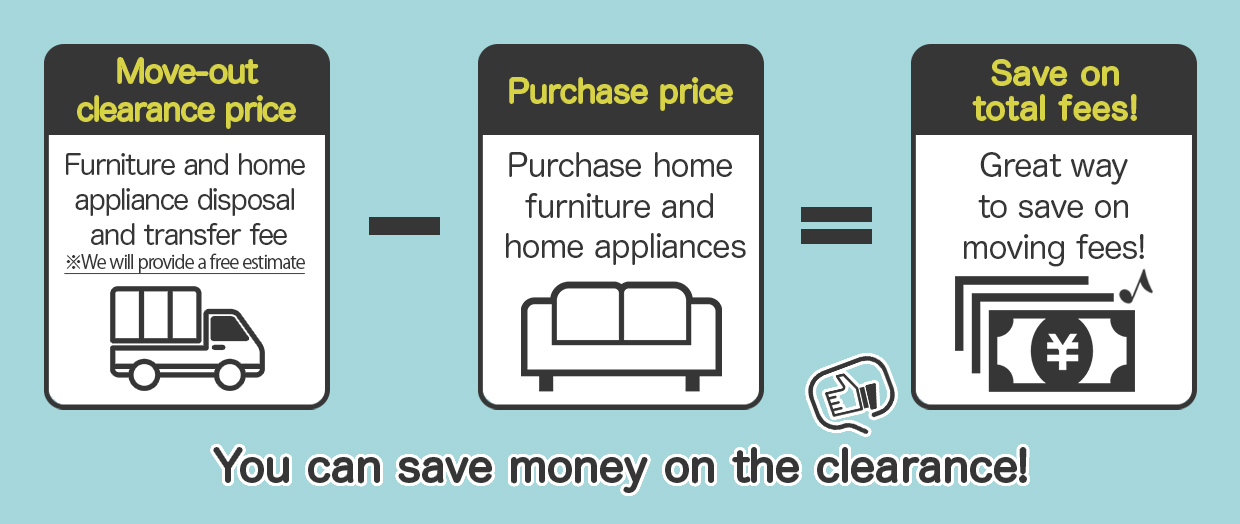 \ TOUCH /
Application is hassle-free!



①>>We will provide a free estimate! !
②>>Specify a desired date

③

We will deduct the purchase cost of furniture from any incurring fees!
We will pay you for any purchased furniture on the moving date.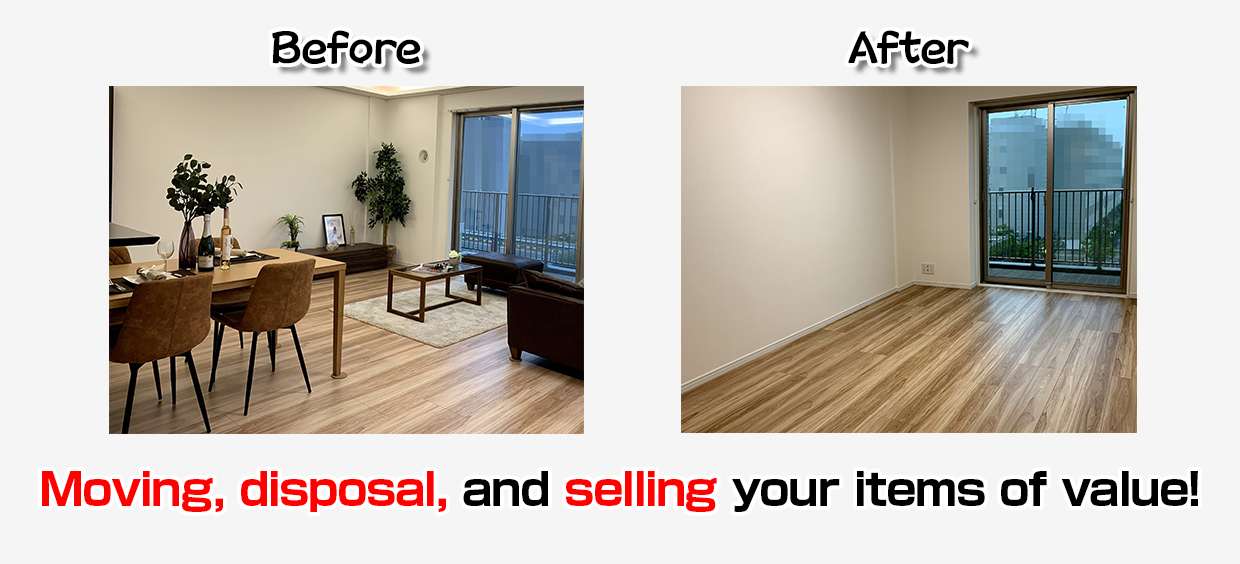 \ TOUCH /
Smart Relocate's

House Clearance Services

is your solution to these issues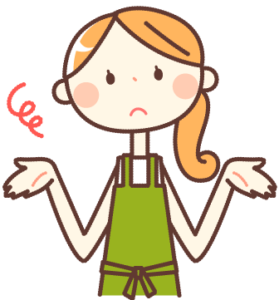 Our furniture is still in great condition
and can still be used.
It's a waste to dispose of them…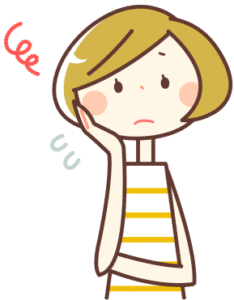 It can be quite a hassle to contact
a different company to get rid of our furniture,
regardless of condition.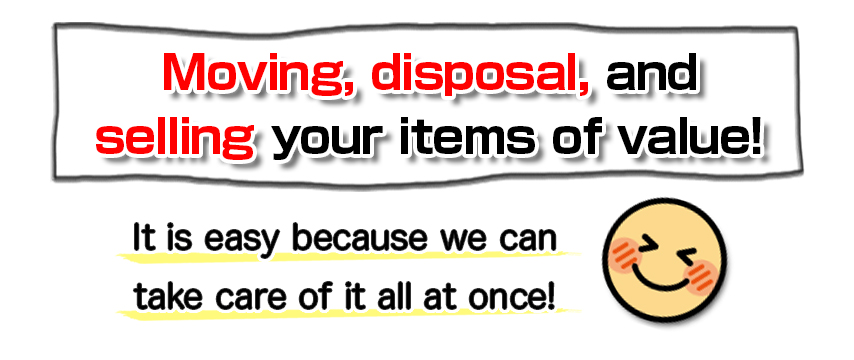 But…why
contract with us??
Because we have formed a partnership with an agent that specializes in these services!
Therefore, if you have any questions, feel free to contact us!

What type of items can you buy?
We can purchase any usable item that is not broken.
Contact us to find out if your items meet our purchasing standards.

Do you also charge an additional fee for disposal?
Understandably, if the item is non-recyclable and requires procedural disposal, then we will have to combine a fee for that service. Please contact us for more information.

How quickly can you get started?
Please plan on giving us about a week's notice. Our response time can vary depending on the number of requests we receive from other clients.