Company Name
Smart Relocate Inc.
Location

WBG Marive West Tower 2F USP,
2-6-1 Mihama, Chiba City, Chiba Japan 261-7102
TEL 043-239-7488 / FAX 050-3090-8278
EMAIL:  info@smart-relocate.com
URL:  https://smart-relocate.com/

License Information
Governor of Chiba Prefecture (1) No. 17439
Business Details
Real Estate Sales / Brokerage / Rental Property Management
Insurance Agency
Capital Stock
10,000,000 yen
CEO
Yoko Tokoro
(Master of Real Estate and Property Management, U

ninhabited Property Consultant

)
Advisor
Toshio Matsui
(Real Estate Consulting Master and Inheritance Consulting Specialist)
Saki Aizawa (Tax Accountant)
Kouichi Umebayashi ( Registered Management Consultant)
Financial Period
August
Main Banks
Mizuho Bank Shin-Urayasu
Branch Chiba Kogyo Bank Urayasu Branch


Mitsui Sumitomo Trust Loan & Finance

Main Member Organizations
All Japan Real Estate Association
Real Estate Guarantee Association of Japan
Japan Rental Housing Management Association
Urayasu Chamber of Commerce and Industry
Property Insurance
Aioi Nissay Dowa Insurance Co.
All Nippon Laby Small Amount Short Term Insurance Co.
Eligibility
Real Estate Agent
Rental Property Management Specialist
Real Estate Consulting Master
Mortgage Advisor
Inheritance Specialist


Uninhabited Property Specialist


Insurance Solicitor Qualifications
Small Amount Short Term Insurance Solicitor Qualifications
Contact
See Contact
MESSAGE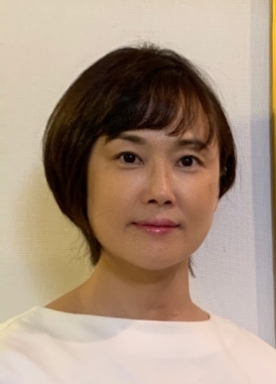 The number of foreign residents has recently increased so rapidly to solve the labor shortage problems, and the number of people living alone has also increased dramatically. Therefore the housing lifestyle among families has changed specially among young and elderly people.

Amid such social changes, I believe that it is very important to build a trusting relationship while respecting each other's different cultures and values, and to build a community of mutual support.

What we are aiming for …
It is not only to serve as a real estate agent, but to help build a good relationship between the new residents and the local community. Therefore, in addition to finding a home, we want to support you in a variety of ways to help you start a new life, as well as make you feel more trustworthy and secure for our society.

Whether you are a Japanese or foreign national, living alone for the first time, or moving in with your family, we will do our best to support for you.

We look forward to serving you for finding your new place in Japan.
Smart Relocate Inc, CEO YOKO TOKORO