Your everyday life can vary depending on which direction your apartment faces. We would like to explain what precautions and factors to take into consideration when choosing an apartment.
Why do rates vary depending on where your apartment faces? Demand is higher for well-sunlit apartments.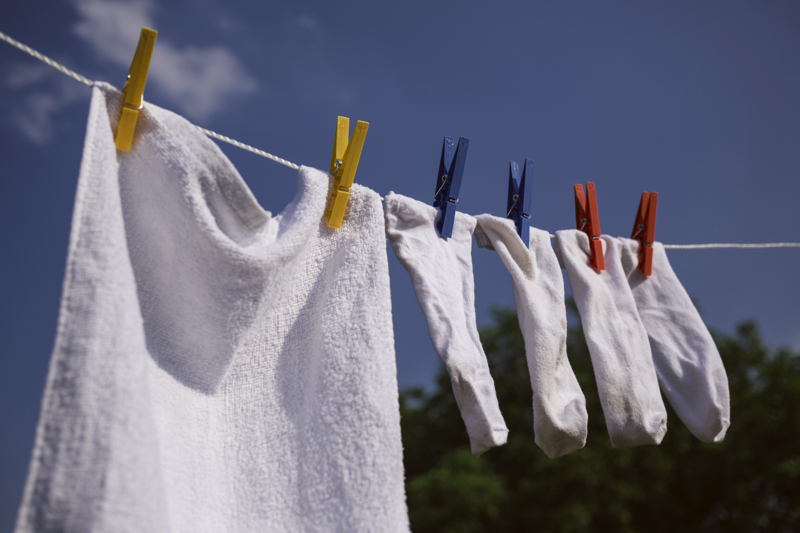 Apartment ads that mention directions indicates where the window ( or balcony ) faces.
For instance, if it says "facing east", the window or balcony faces eastward. You will also see a compass sign by the floor plan which suggests the direction.
In Japan, apartments facing south are most sought after. This is because the rooms are well sunlit and enjoy long exposure time.
Many Japanese residents prefer to hang their laundry or bedding out in the balcony. Therefore a well sunlit apartment is preferred for its convenience and its demand can affect rent.
However, an apartment facing north doesn't get much exposure and rent can be cheaper due to lack of demand.
What to look for when choosing apartments facing south or west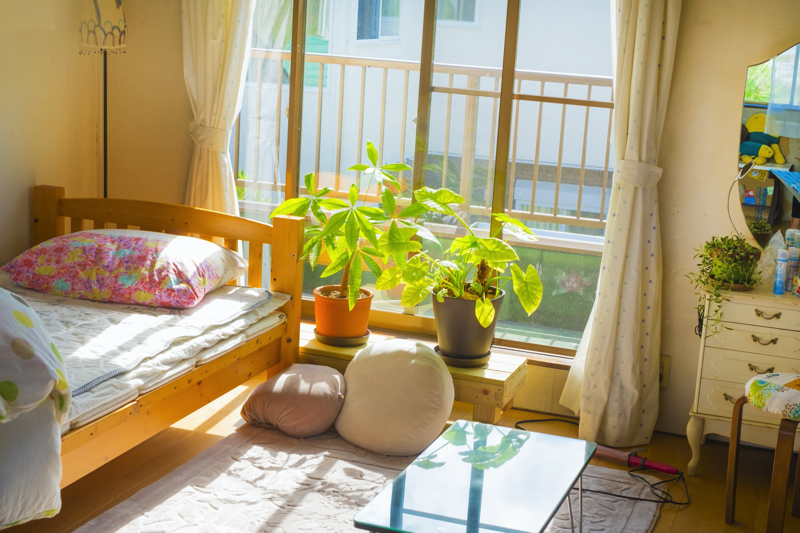 Apartments facing south or west are well sunlit and warm. They will keep your rooms warm during the winter. 
A west-facing apartment may not be well exposed compared to a south-facing one. But it has a relatively long exposure time. However, a well sunlit apartment has its shortcomings that you should take into consideration.
The CONs
The longer your apartment is exposed to the sun, the warmer ( or hotter ) it will get. Rooms facing west are no exceptions.
Lightproof curtains or shades can block sunlight and keep your rooms cool during the summer.
A well sunlit apartment can get hot during the summer and put a lot of strain on your A/C, thus running up your utility bill. If you're living with pets or small children, caution must be taken with temperature control, as it may also affect your utility fee.
Choosing apartments that are very close to the next building, or facing north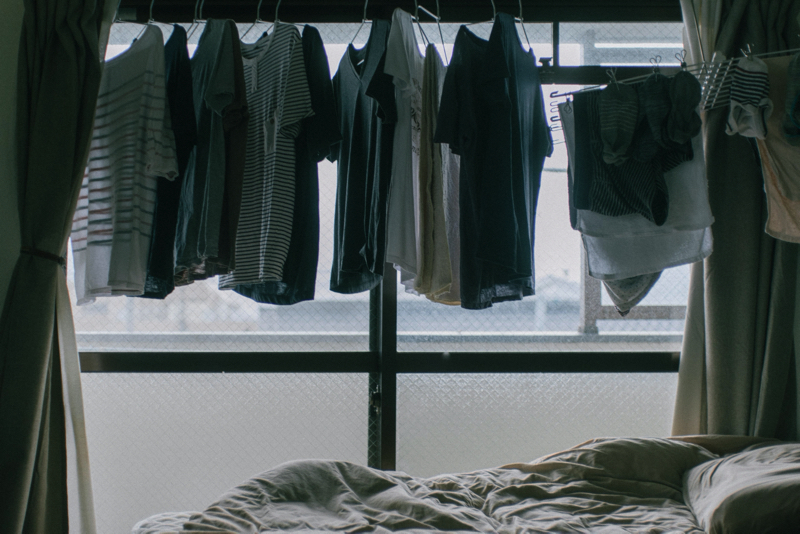 In contrary to apartments facing south or west, poorly spaced apartments or ones facing north don't get much sunlight exposure and aren't so popular. In densely populated areas, the adjacent building's wall can be no more than 2 meters apart from your window. This can greatly affect sunlight exposure and drive down demand and rent.
These rooms may be ideal if you don't plan to stay in your room during the daytime or don't intend to hang your laundry in the balcony. However, the lack of sunshine means it will get very cold during the winter time and attention to heating will be necessary.
If you dislike cold weather, it may not be a wise choice.
When living in Japan, humidity should also be taken into consideration.
A north-facing apartment tends to collect moisture due to the short exposure time and can accumulate condensation. This can lead to mold and mildew growth, especially during rainy days.
Check your new neighborhood when choosing your apartment.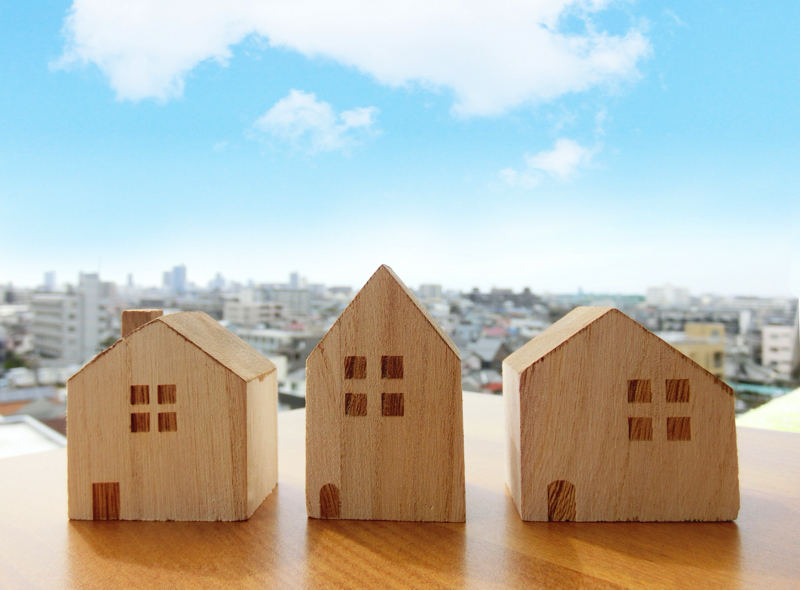 When searching online, we recommend you to actually view the apartment and check the conditions.
In recent years, Tokyo's summers have gotten hotter, and its winters can get snowy.
If sunlight conditions are one of your preferences when searching for a rental apartment, we suggest you ask your real estate agent to help you gather information.
If you have plans to move to Japan or need help getting settled, we'd be glad to assist you. We can also help you from choosing the right apartment to assisting you with the paperwork, as well as provide support for your everyday life.
For details regarding support, refer to: our services
You can contact us via email:
If you wish to contact us via SNS, click on the LINE logo on the bottom right hand corner of your browser. We can speak Japanese and English.